The 2022 WealthBuilders Conference
The 2022 WealthBuilders Conference
Discover. Dream. Do.
February 18 – 20, 2022 | Denver, CO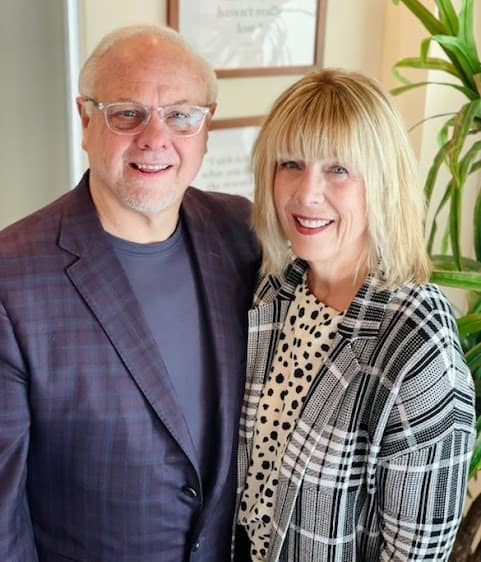 Come Make Some New Friends and Learn from Experts Who Really Know About Business, Investing, & Wealth Building.
Conference Hosts:  Billy and Becky Epperhart
It is countdown time for our WealthBuilders Conference, and we could not be more excited for all the lives that have changed through WealthBuilders.   Now, two years since the pandemic, we get to gather again!   Won't it be great!  This weekend is going to be full of great teachings on everything from investing to leadership. Our goal is to motivate and equip everyone who attends to make sense of making money for making a difference! We hope that you will join us.
Blessings,
Billy & Becky Epperhart
"But remember the 

Lord

 your God. He gives you the ability to produce wealth. " Deuteronomy 8:18
Our Conference Theme This Year is:
God's calling on your life.
and get divine inspiration about the possibilities.
what's necessary to make those dreams a reality.
Our Conference sessions will equip you with practical knowledge about how to build wealth and have influence in the areas of business, real estate, and investment.
Our conference teachers are successful entrepreneurs, active investors, and experts on business as mission. They're excited to teach you how to combine your faith and finances so you can have a greater influence.
Find your sphere of influence and make a difference for the Kingdom of God.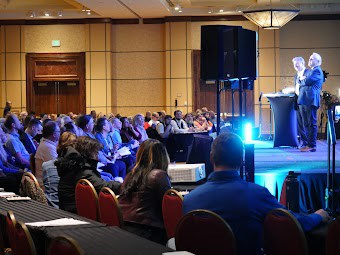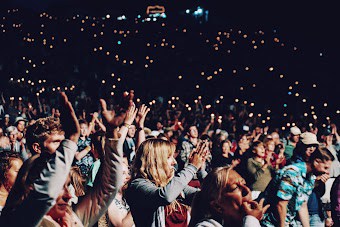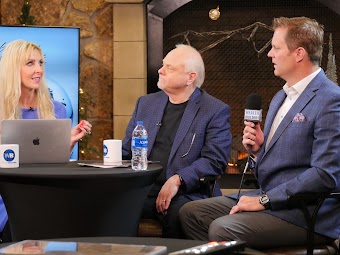 What Will You Take Away from the Conference?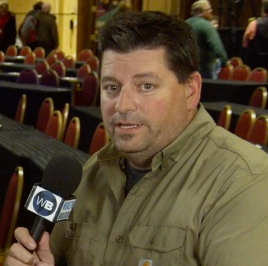 LEARN FROM WORLD-CLASS BUSINESS LEADERS
"These God-fearing, Christ-following business leaders have a Spirit of excellence and an incredible amount of knowledge. You can't ask for better mentors to learn from." – Rick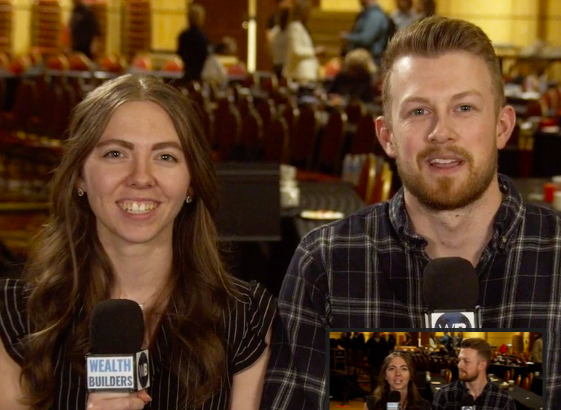 GET MOTIVATED FOR GOD'S CALLING ON YOUR LIFE
"At the WealthBuilders Conference, there is a tangible motivation in the air that makes you want to go beyond normal! The cost of the ticket compared to what you receive is priceless." – John and Jessica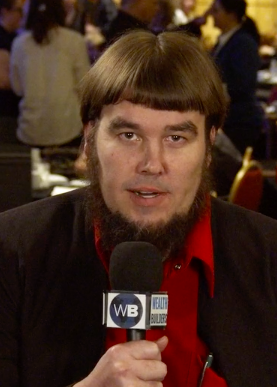 EXPERIENCE BREAKTHROUGH
"We have come to The WealthBuilders Conference for the past 3 years. It provides tremendous value by helping you break negative mindsets and exceed your limitations." – David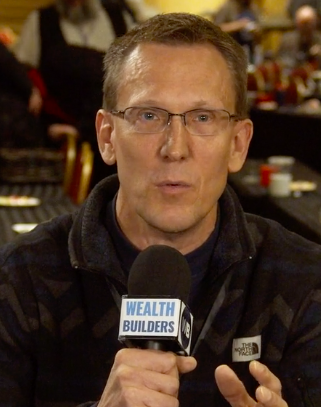 OBTAIN ``HOW TO`` KNOWLEDGE IN BUSINESS, REAL ESTATE, AND INVESTING
"This conference is amazing because you get practical knowledge you can immediately apply. They give you the tools, guidance, and information you need regardless of where you're at in your financial journey." – Tom and Wynn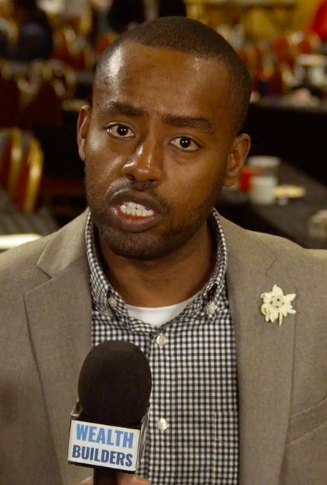 PURSUE YOUR VISION
"God revealed His heart for business to me at The WealthBuilders Conference. Interestingly enough, I received the love of God in a business setting! That set me free and gave me the confidence I needed to pursue what God has set in my heart. – Liban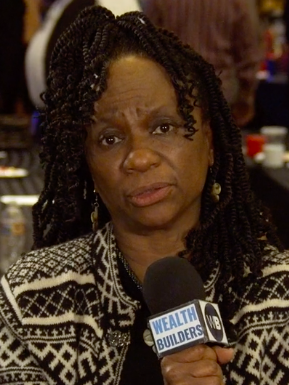 MAKE A DIFFERENCE IN YOUR COMMUNITY
"I am involved with helping teen moms and dads in the inner-city of Aurora, Colorado. This conference taught me how to give them tools that will positively impact their lives and make change for generational blessings in their families." – Margaret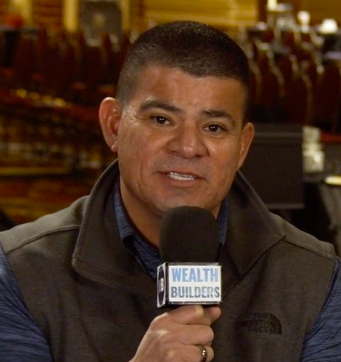 ENCOUNTER GOD'S LOVE
"I've been in corporate business for 25 years. The contrast between the corporate grind and the love and business teachings at the WealthBuilders conference was transformational. God has done a work in my heart, and I'm so excited to go home with the love of God inside of me!" – Tom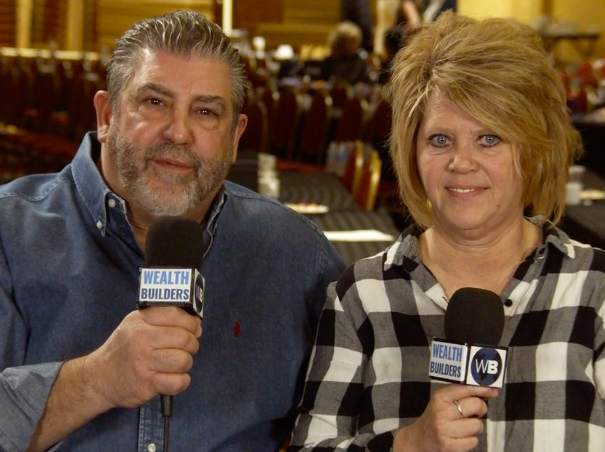 FIND DIVINE CONNECTIONS
"There are so many amazing people who come together at this conference, and it's truly directed by the Holy Spirit. You connect with people in a way that brings everything together in building wealth for the Kingdom!" – Tammy and Tim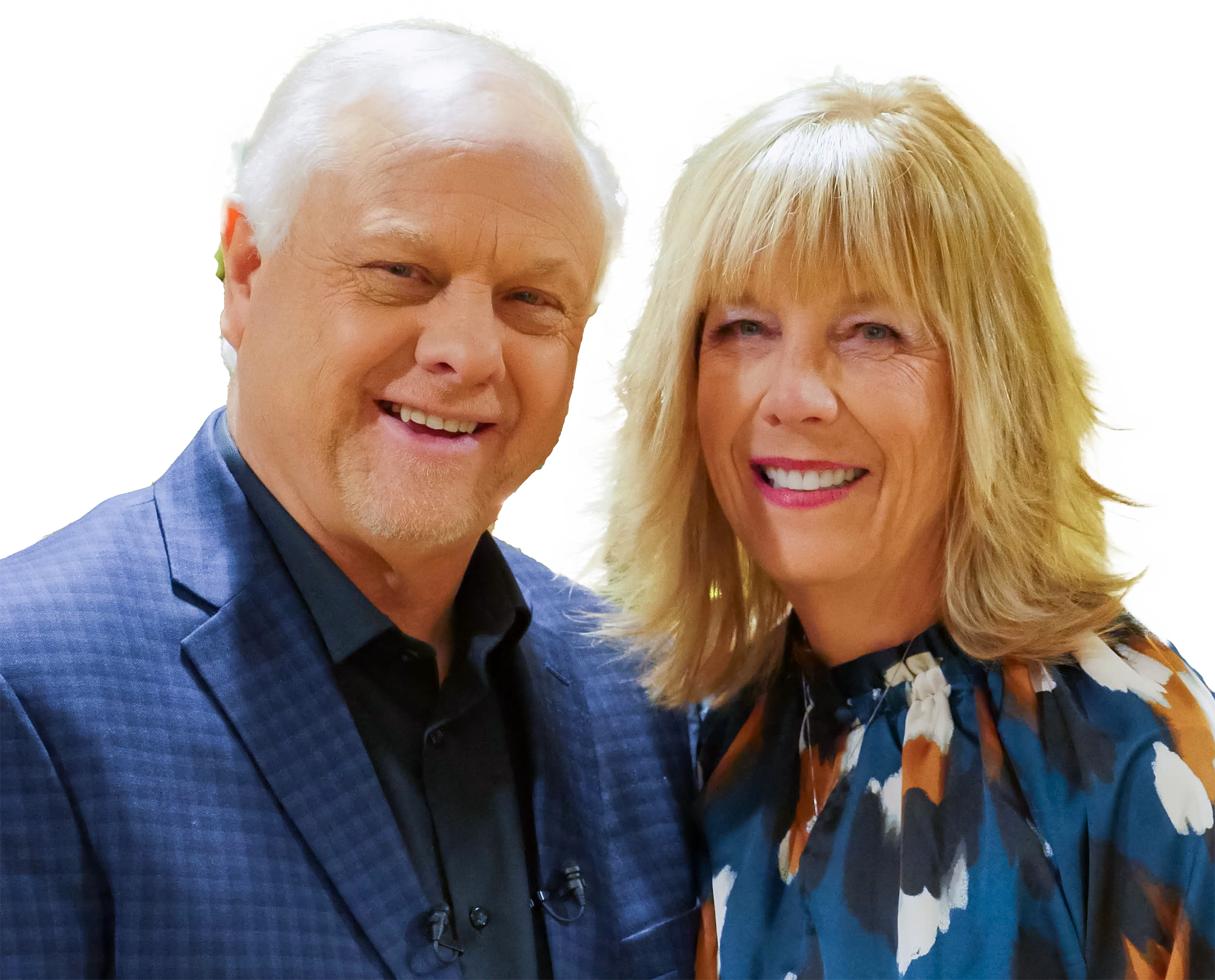 AND SO MUCH MORE!
The only way to discover your personal takeaway is to attend!
Billy & Becky Epperhart
Attend In Person in Denver Colorado. 
Or Attend via Livestream from Anywhere in the World.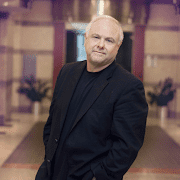 Billy Epperhart
CO-FOUNDER AND CEO OF WEALTHBUILDERS
Billy Epperhart is a successful entrepreneur and a nationally known speaker and author. He is the CEO of Andrew Wommack Ministries and Charis Bible College, as well as the co-founder of the Charis Business School. In addition, he oversees the strategic direction of his nonprofit, WealthBuilders, which provides financial and spiritual education to help people make sense of making money for making a difference. The missional arm of WealthBuilders, Tricord Global, provides microfinance loans and business training in developing nations.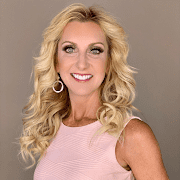 Karen Conrad
VICE PRESIDENT OF WEALTHBUILDERS
Karen Conrad is a business entrepreneur, speaker, author, trainer, and consultant whose passion is in bringing "vision to reality" for her businesses and others', specializing in bringing businesses and ministries to the next level with proven results. With over 32 years of executive experience and successful business entrepreneurship, Karen is capitalizing on her vision to see others prosper in the business and ministry realm.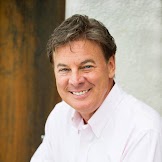 Lance Wallnau
AUTHOR, STRATEGIST, and INNOVATOR
Dr. Wallnau has shared platforms with best-selling authors Ken Blanchard and John Maxwell and lectured at universities from Harvard and M.I.T. to the London School of Theology. Merging a thirty-year background consulting in business and the non-profit sector, Lance inspires visions of tomorrow with the clarity of today—connecting ideas to action. His students represent a tapestry spanning nations and spheres: from politicians to CEO's, entertainers and entrepreneurs. He currently directs the Lance Learning Group, a strategic teaching and consulting company based in Dallas, Texas.
Dr. Wallnau is a frequent television guest and conference keynote speaker. Thousands of leaders around the world attest to the lasting impact of their first encounter with Lance. Lance will have fresh ideas and strategies for you this year based on what is happening currently in our nation and culture.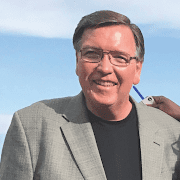 David Briggs
CO-FOUNDER OF TRICORD GLOBAL
Working with both non-profit and faith-based organizations in different nations of the world, consulting and working in leadership training with many organizations, as well as serving on several boards has allowed him to observe the benefit that is realized through true transformation. His travels have allowed him to work internationally in 45 countries of the world as well as the United States.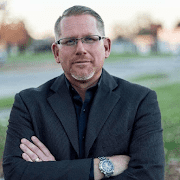 Dan Dyer
PASTOR AND REAL ESTATE INVESTING EXPERT
Dan Dyer has proven recession-proof methods of buying houses, blessing families, and building generational wealth while never losing money to date! Proverbs 13:22 tells us that a good man leaves an inheritance for his children's children. Within God's original plan for mankind is the desire and blessing to own and steer the communities in which we live.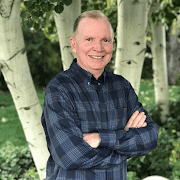 Mike Davis
PASTOR OF ROCKY MOUNTAIN FAMILY CHURCH
Mike Davis is a husband, dad, grandfather, pastor, and real estate investor. His real estate success has changed his bank account and he wants to help other people change theirs as well! Today Mr. Davis continues to learn all he can researching, seeking mentorship, and through his own investing experience. Mike has a contagious enthusiasm for real estate investing and a great desire to help others on their own path to achieving financial goals.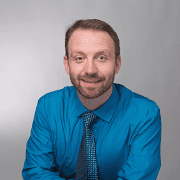 Ashley Terradez
LEADER AND FOUNDER OF TERRADEZ MINISTRIES

Ashley and his wife, Carlie, lead Terradez Ministries as a power-packed duo, exercising Luke 4:18 by proclaiming and providing an example of God's promises and provision through Christ Jesus. Because of God working in and through them, they help many people receive physical healing, live in financial prosperity, and grow more intimate with God.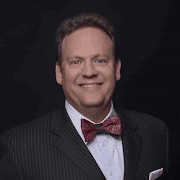 William Bronchick
NATIONALLY-KNOWN ATTORNEY, AUTHOR, AND SPEAKER
William Bronchick has been practicing law and investing in real estate since the early '90's, having been involved in thousands of real estate transactions. He has trained countless people all over the country to become financially successful, speaking to audiences of as many as 16,000 at mega-events, sharing the stage with names like Rudy Guliani, Steve Forbes and Colin Powell.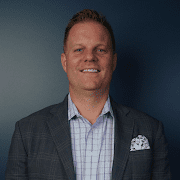 Chad Frantzen
CEO OF AUTHENTIC COUNSEL AND CERTIFIED FINANCIAL PLANNER

Chad is the founder and visionary for Authentic Counsel, LLC. Chad holds a business degree from Texas A&M University and holds a Masters of Divinity from Global Awakening Theological School. Professionally, Chad is registered as a CERTIFIED FINANCIAL PLANNER™ and is the founder of Authentic Counsel, LLC, a Registered Investment Advisor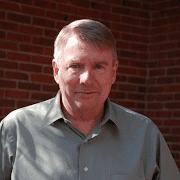 Frank Pulley
REAL ESTATE INVESTOR AND REAL ESTATE INVESTING COACH

Frank and his wife, Becky, owned and operated and large retail and recreation business for 22 years from 1988 to 2006, working 60-70+ hours a week. He and Becky thought that investing in real estate might provide a better quality of life, so they began investing in the early 2000s. They joined Bill Bronchick Real Estate Coaching Group in 2004. In June of 2006, Frank and Becky sold their retail business and went into real estate full-time.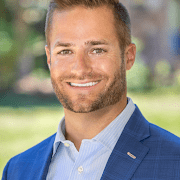 Collin Carr
FOUNDER AND CEO OF CARR AND REAL ESTATE INVESTOR

Colin Carr is the founder and CEO of CARR, the nation's leading provider of commercial real estate services for healthcare tenants and buyers. Colin has been involved in commercial real estate for over two decades and invests his time and expertise into the lives of his staff and agents, along with educating and advising thousands of healthcare professionals, administrators, investors, and students annually throughout the country.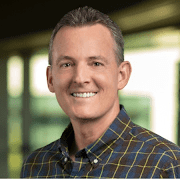 David Metcalfe
PASTOR AT GATEWAY CHURCH, REAL ESTATE INVESTOR
David is pastor of global development for Gateway Church in Southlake, Texas. His passion is helping people achieve their full potential and have a positive impact on their communities.  He has over 25 years of ministry experience and is a retired police officer and serves as a Chaplain for the Southlake Police Department. He and his wife, Karen, reside in Southlake. They have three children and one grandchild.
FRIDAY FEB 18, 2022
Registration Opens
at 4:30 PM
SATURDAY FEB 19, 2022
All Day
SUNDAY FEB 20, 2022
The Conference
Ends at 1:00 PM
Attend In Person in Denver Colorado. 
Or Attend via Livestream from Anywhere in the World.
Key Contacts
Event Hotel:
The Denver Marriott South at Park Meadows, 10345 Park Meadows Drive, Lone Tree, Colorado, 80124-5345
Phone:   (303) 925-0004
Website:  Denver Marriott South
WealthBuilders:
Phone: 1 (720) 416-4600
Email: info@wealthbuilders.org