As a serial entrepreneur, I've owned many businesses over the years—a real estate management company, national hair cutting franchises, and several non-profits, to name a few.  There are many pros and cons of starting a business. There are a lot of plates to balance, and it all hangs on you at the beginning! 
But starting a business—whether in real estate, the food industry, a nonprofit, or something else entirely—can be one of the most worthwhile endeavors you'll ever pursue. When in doubt, write a pros and cons list. This simple tool can help you count the cost before you dive into entrepreneurship.
Jesus himself advocated for counting the cost. He said, "For which of you, desiring to build a tower, does not first sit down and count the cost, whether he has enough to complete it? Otherwise, when he has laid a foundation and is not able to finish, all who see it begin to mock him, saying, 'This man began to build and was not able to finish.' (Luke 14:28-30)
Though Jesus was referring to the cost of following Him, the value of this wisdom transcends into every space– especially business. When I look back on my entrepreneurial experiences, the following pros and cons of starting a business come to mind. 
Here's a sample list to help you count the cost:
The Pros:
1. You are building an asset.
At the end of the day you can sell the business, sell equity, take it public, or borrow against it.
2. Amazing tax advantages
You can purchase almost anything with pre-tax dollars, including other assets! 
3. Cash Flow
Once your business gets rolling, you will have the money to make bigger decisions about your organization and personal life. 
4. You are in control!
You still report to customers, suppliers, government, etc. But you can't be fired, and you generally have the last say.
5. Flexible Schedule
Do you want to work from home? Are you exhausted by a 9-5? If your energy peaks in the evening, you can organize your workflow to go with your most productive hours. 
6. Unlimited Financial Potential
Entrepreneur and self-made billionaire Andrew Carnegie once said, "I want to spend the first half of my life making money and the second half of my life giving it all away." Carnegie fulfilled his goal through building a successful business. The richest of the rich are business owners. Through owning a business you can reach a state of wealth that allows you to give away almost everything (and still live well!)
The Cons:
1. You assume all the risk.
Risk is an inevitable part of business, and it can be intimidating. However, you must remember that failure isn't the end. Most of the time, it's the start of your next venture. 
 2. Long hours and less vacation time.
Though you can control your schedule, you will typically work longer hours. If you want to go on vacation, you have to run it by, well, you. It's not going to be easy in the beginning. The hours are long, and when you do go on vacation, you will find your mind drifting back to the business—just like a parent away from their child for the first time.
3. You must attend to all the details.
When you start a business, you don't get to solely focus on what you love to do. Beginner entrepreneurs where many hats until they are profitable enough to scale.
4. You usually get paid last.
In the beginning, you might even have to take a loss to stay afloat! 
5. You will have difficult interactions with people.
If you're going to start a business, you need to be prepared for the people stuff: firing somebody, the debate of hiring a relative or friend, having to implement policies, and dealing with difficult clients/customers.
Depending on your perspective, any item on these lists can be a pro or a con. At the genesis of a business, you will have to develop new disciplines. You'll have to learn bookkeeping, leadership, management, legal matters, contracts, finance, marketing, inventory control, and so much more!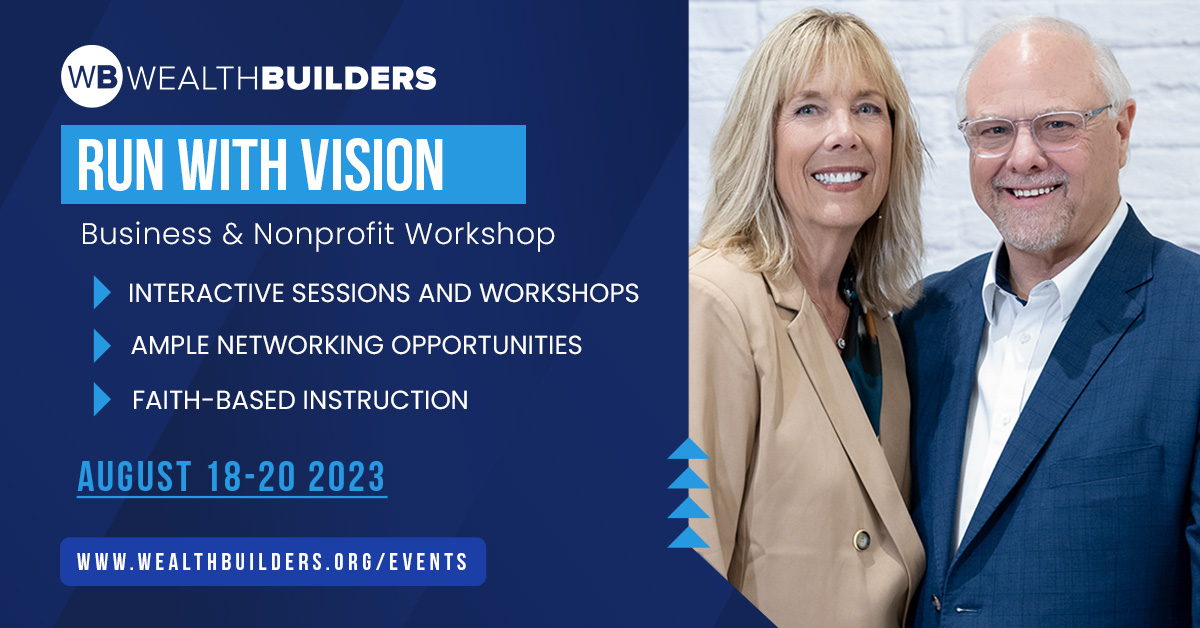 I hope this blog helped you weigh the pros and cons of starting a business! Need more support to get your business idea off the ground? Then join us for The WealthBuilders Business Development and Nonprofit Workshop, August 18-20! You will be able to network with other Christians in business and develop valuable skills to take your business or nonprofit to the next level. To learn more or register for The Business Development and Nonprofit Workshop, click here.