Master Your Money
Mastering your money starts with making sense of what God's purpose for money and wealth actually is.  When you are just getting started, it can be hard to envision building wealth. It is helpful to take your financial journey one step at a time. Before you start investing real dollars, the first thing you should invest in is yourself. A major way you can do that is through obtaining knowledge, and that's where we want to help!
We use the Triple X Factor to provide a 30,000-foot view of the wealth building process. In this phase, you'll reach the First X. This is the point in your financial journey where your earned income exceeds your expenses!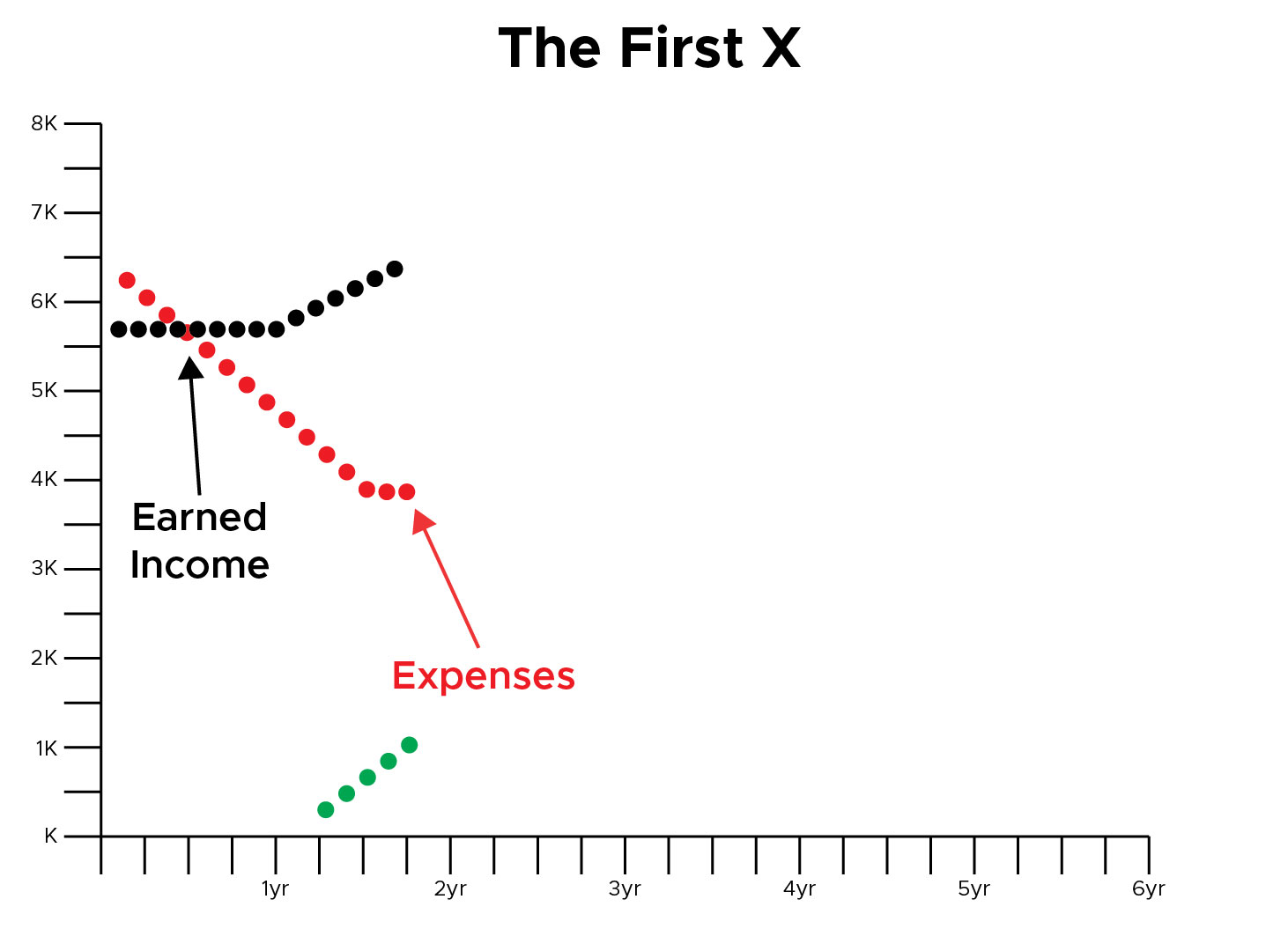 In order to help you reach the First X, we will teach you:

How to Buy your first home
There is a lot that goes into purchasing your first home, and we want to help you every step of the way. Understand the process A-Z by downloading our First-time Home Buyer Guide.

People often think that you need to have a lot of money to begin investing. On the contrary, the sooner you start, the better! Check out the blog post below to learn more.

Don't be shackled to your debt any longer!  Sign up for the free debt-calculator below to get a personalized, step-by-step process you can apply to become debt free.
Once you've reached the 'First X', become debt-free, and have excess capital, you can move to the 'Second X.'  We also call this the 'Making Money' phase. It's where you start to invest and put that extra room in your budget to work!
If you want to learn more about how to invest in yourself and build wealth, we have a gift for you. Give us your info and we'll send you a free chapter 'The Triple X Factor' from Billy Epperhart's book, Money Mastery! And please reach out to us at info@wealthbuilders.org if there is any way we can support you throughout this process.
.