Meet the
 

WealthBuilders

 

Team
Billy Epperhart
Founder of WealthBuilders and Tricord Global
Billy Epperhart is a successful entrepreneur and a nationally known speaker and author. He is the CEO of Andrew Wommack Ministries and Charis Bible College, as well as the co-founder of the Charis Business School. In addition, he oversees the strategic direction of his nonprofit, WealthBuilders, which provides financial and spiritual education to help people make sense of making money for making a difference. The missional arm of WealthBuilders, Tricord Global, provides microfinance loans and business training in developing nations.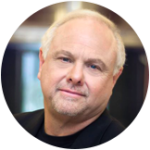 David Briggs
Vice President of Tricord Global
David Briggs has worked with both non-profit and faith based organizations in different nations of the world, provided leadership consultation for several organizations, and served as a member on several boards. He loves to see people transformed by the power of Christ all around the globe and is grateful that his travels have allowed him to work internationally in 45 countries of the world, as well as the United States.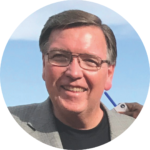 Karen Conrad
Karen Conrad is a business entrepreneur, speaker, author, trainer, and consultant whose passion is in bringing "vision to reality" for her businesses and others', specializing in bringing businesses and ministries to the next level with proven results.  With over 32 years of executive experience and successful business entrepreneurship, Karen is capitalizing on her vision to see others prosper in the business and ministry realm.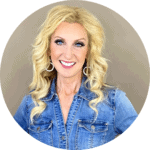 Gabriella Tankson
Executive Assistant
Gabriella was born and raised in Northern Virginia, which is where she earned her bachelor's in Leadership Development at George Mason University. Gabriella and her husband, Larry, moved to Colorado to become a part of a church plant in the Denver area. Gabriella has always had a passion for helping others and has come from a nonprofit background. When the opportunity arose to work for Billy, she did not hesitate to take on this opportunity.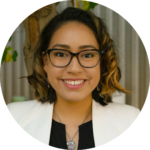 Caleb Barnard
Tricord Global Investment Relations Manager
WealthBuilders Investment Services Wealth Advisor
Caleb was born and raised in South Texas and found his way to Colorado when he attended Colorado Christian University in Lakewood. There he earned degrees in Accounting and Business Administration. More recently Caleb studied for 3 years at Charis Bible College and graduated from the Charis Business School. His passion to help others succeed and his fervor for integrating Kingdom principles into everyday practices made the decision to join Billy and the WealthBuilders team an easy one. Caleb enjoys staying active outdoors, traveling, and reading.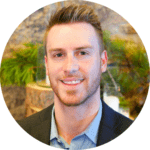 Hannah Grieser
Lead Copywriter
Hannah is a Georgia girl who loves writing and hearing people's stories. She graduated from the University of Georgia with a Bachelor's Degree in Journalism and English and pursues freelance writing opportunities in addition to her work with WealthBuilders. She is interested in the intersection of faith, work, and business, which makes working with the WealthBuilders' team a huge blessing. In her free time, Hannah enjoys spending time with her husband Mason and puppy Gabe, cooking, and being in the sunshine. 
.