What if we told you that a simple shift in your mindset could result in you experiencing abundance in every area of your life? An abundance mindset involves aligning our hearts with God's purpose, breaking free from limiting beliefs, and extending our blessings to others. 
 In this week's episode of The WealthBuilders Podcast, "How to Cultivate an Abundance Mindset," Karen Conrad Metcalfe and her husband David Metcalfe discuss three keys to shift our perspective:
Prosperity has a Purpose 

Don't Limit God

Look Beyond Yourself
Click here to listen to today's podcast, or keep reading for a breakdown of the shownotes.
SHOWNOTES
1. Prosperity has a Purpose
Key Scriptures:

Psalms 115:14 (Passion Translation): "God Himself will fill you with more."

John 10:10 (NIV): "The thief comes only to steal and kill and destroy; I came that they may have life and have it abundantly."
Cultivating an abundance mindset is not about being selfish or materialistic; it is about aligning our hearts with God's will for our lives.
There are two extreme views on prosperity: one that says God wants you to be poor, and the other that says your spirituality is reflected in your material possessions.

A healthy perspective on prosperity is that God wants you to have an enjoyable life and the resources to fulfill His purpose for your life.

We need to cooperate with God's will for our lives in order to receive His blessings.

Four Keys to Prosperity
Having the resources necessary to accomplish God's will in your life.
Andrew Wommack's story of building Charis Bible College demonstrates how God provides the resources we need to accomplish His will.
Build wealth that makes a difference in society.
One example is a couple who paid for a single lady's moving expenses is an example of using wealth to make a difference in society.
Leaving a legacy.
God's mindset about wealth is generational, thinking about the people who come after you.

Leaving a legacy means forming and building wealth that has a present impact and future ramifications.
Wealth not directed without intention can become corrupted.
Honoring God with your wealth.

Prosperity without a purpose is dangerous.
2. Don't Limit God
Psalm 78:41 describes how the Israelites limited God from blessing them.

Here is how we limit God

Not understanding Jesus' work in the heavens can limit God's blessings in our lives.

Fear can restrict and deplete our confidence and joy.

Not believing in God's promises can limit our ability to receive His blessings.

Believing God's will for us is to be poor

Fear is a tactic the enemy uses to keep us from receiving God's blessings.

God is not a trickle; He is a gusher.

We should not let past experiences or incorrect belief systems limit our ability to receive God's abundance.

Pride can cause us to set ourselves up for a fall by trying to do things in our own strength or using resources in the wrong way.

Worry is a sign of pride because it means we are not trusting in God to solve our problems.

We need to take captive any limiting opinions or thoughts and set them aside.

The book of James points to four sources of opinions: the world, the demonic, our own minds, and the mind of God.

The Holy Spirit can help us identify and pull down any limiting thoughts that are not in line with God's reality.
3. Look Beyond Yourself
Deuteronomy 8:18 is a foundational covenant promise from God
God wants us to prosper beyond ourselves, so that we can bless others.

Generational thinking is important because it allows us to impart our wisdom and experience to the next generations.

Abraham, Isaac, Jacob, and Joseph were all examples of people who thought generationally.

The four generations of influence are:

Seniors can help impart the kingdom of God and carry it on into the next generations 

This is a time of impact.

This is a time of increase working on your skills, humility, and wisdom moving forward.

This is where identity of who you are in God comes into place. 

It is important to establish our identity in God during the Joseph generation (0-20) because it will carry us into our future years.

David is an example of a young person who had a strong identity in God and was able to accomplish great things.

David wrote the majority of the Psalms by the time he was 14.

The enemy has tried to mess with the identity of our children.

 Abraham (aged 60+)

Isaac (ages 40-60),

 Jacob (20-40)

Joseph (0-20)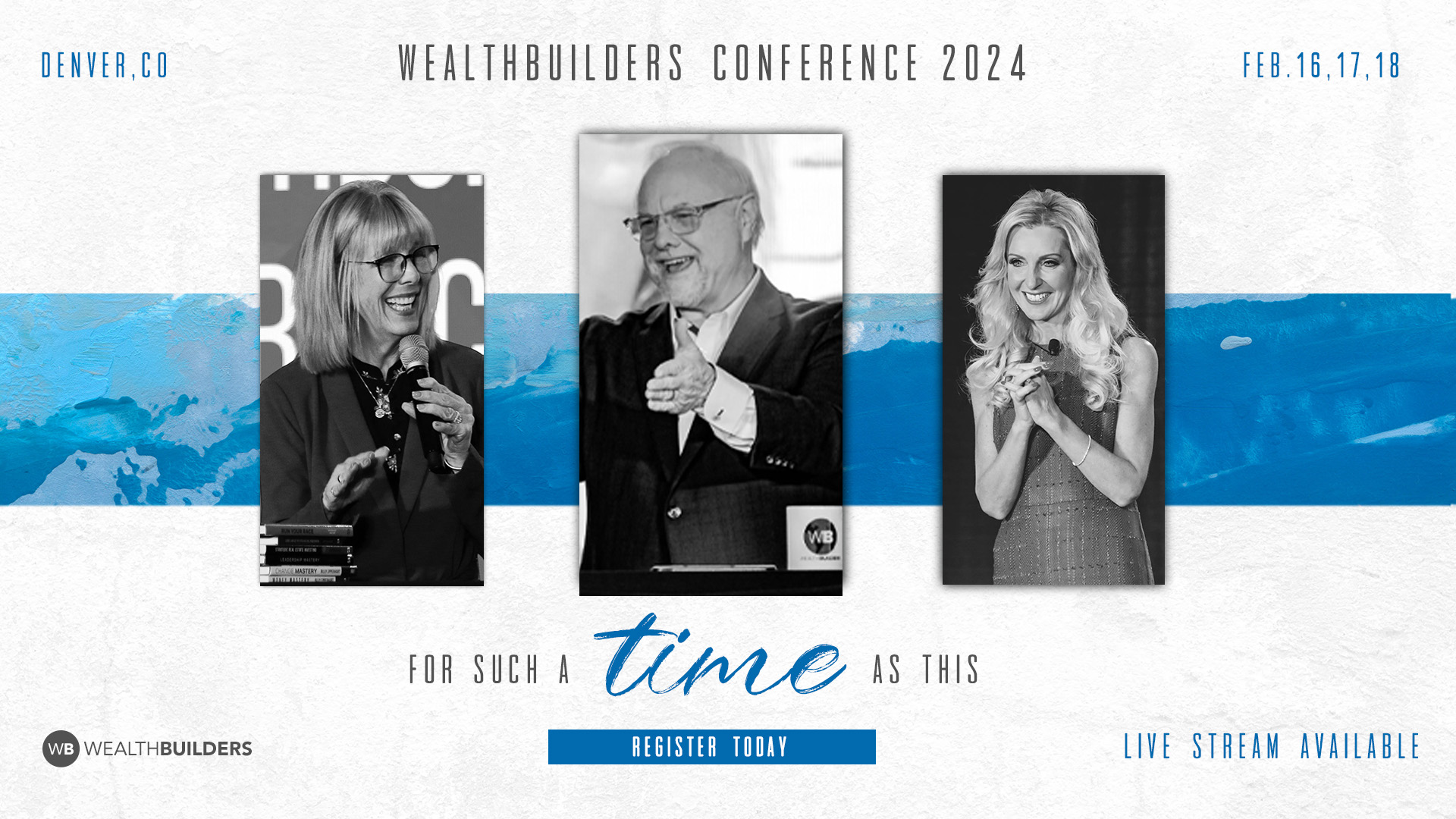 We want to invite you to join us at the WealthBuilders Conference where we will explore these topics more in depth. This is a three-day event where our expert coaches will be on hand to help you take the next steps in your abundance journey. To learn more and register, click here.