In the 1986 movie Money Pit, a young couple is on the search for an affordable home. They can scarcely believe it when a beautiful mansion is on the market for a ridiculously low price. However, as soon as they move in, the house falls apart. Doors come off hinges, stairways collapse, and bathtubs fall through the floor. 
Whereas this comedy is (hopefully) hyperbolic for most people, the truth is that inspecting a property before you buy it can save you thousands of dollars. You make money when you buy, not when you sell. So, a major tenet of a lucrative real estate business is knowing how to inspect a property. The following property inspection checklist will help you stay away from purchasing a money pit.
Check #1: Water Damage
 In America, water damage costs up to $20 billion annually. To save your pocketbook, look for visible water stains on the ceilings, carpets, and floors. Nine times out of ten, water spots come from leaking roofs or plumbing problems.
Here's a tip once you get into the home: Use sliding doors instead of shower curtains. Shower curtains tend to leak over a period of time, and the water can drip through your floor. At that point, you have to replace sheetrock and flooring.
Check #2: Lead-Based Paint
 If a house was built prior to 1978, you must look for lead-based paint. Usually, you can fix this by painting over it with a lead-free paint. If anything has to be scraped off, more mitigation will be required.
Check #3: Windows
Windows can cost a significant amount. If the windows need to be repaired or replaced, make sure that you buy the property at a low enough price to factor in window replacement (which can run anywhere between $250 and $325 per window). That adds up in a hurry, so if you can, purchase a property with windows that are already in great shape.
Check #4: Electrical Problems
 Some older houses have aluminum wiring. I prefer not to buy homes with aluminum wiring, but I won't walk away from them just because they have it. Look at the electrical panels both outside and, in some cases, inside. A key part of how to inspect a property is to ensure that every plug is operational.
Depending on location, I've spent a lot of money on heating and cooling houses. A good property inspection checklist includes a detailed report of every system in the house—heating and cooling, electrical, and plumbing.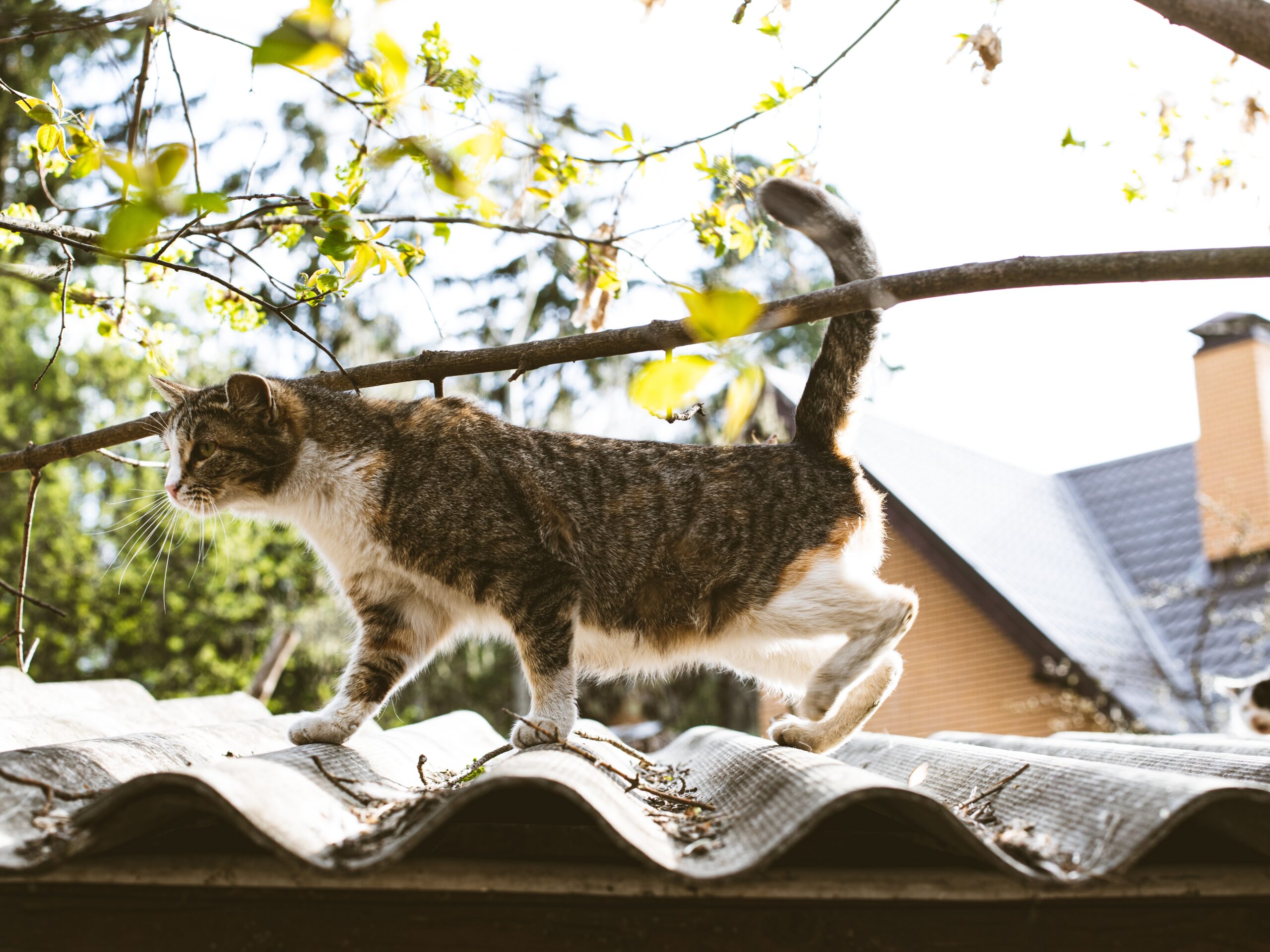 Check #5: The Roof
 Look for discolored sections, leaks around vents, and sagging spots to estimate how much life is left on your roof. If any of those three problems present themselves, the home is older, or the construction wasn't proper. Look at the ridgeline and the rafters and see where the roof may be sagging. Roofs can be very expensive to repair or replace. If the roof has issues, make sure to purchase it at a price that takes that into account.
Check #6: The Chimney
If there are structural problems, chimneys will lean from the house. They can leak as well. I once looked at a property that had 17 small chimneys on the roof, and they all needed to be replaced. When I added up all the numbers, no matter who I used to do the work, it was too expensive.
Check #7: The Foundation
 In different parts of the country, houses are on different foundations. Some houses are on a concrete slab, but the foundation might need to be leveled because of soil problems. You need to factor that into costs as well. In other parts of the country, houses are built on beams, so you want to look for termite problems. Look for bad beams and dry rot.
Extra Tip: 
If you're a real estate investor who plans to rent the property out, it's important to consider the time frame for repairs. Try to stay under a three-week maximum to get a property rented or put back on the market.
Do you want to learn more about how to inspect a property and make a profit through real estate investing? If so, join us for The WealthBuilders Real Estate Workshop, October 14th-16th. Discounted in-person and livestream tickets are now available.