Investing in real estate is a great way to build wealth, but success often hinges on effective property management. Whether you're a seasoned investor or just starting out, understanding the fundamentals of managing a property is essential for maximizing your returns. In this blog, we'll walk you through how to manage a property and set you on the path to success.
When entering the world of real estate investment, it's beneficial to manage your first one or two properties yourself. This hands-on experience will provide valuable insights into the responsibilities and challenges of property management. As you gain familiarity, you'll be better equipped to identify the right property manager for your growing portfolio. With that, here are 10 keys to successful property management.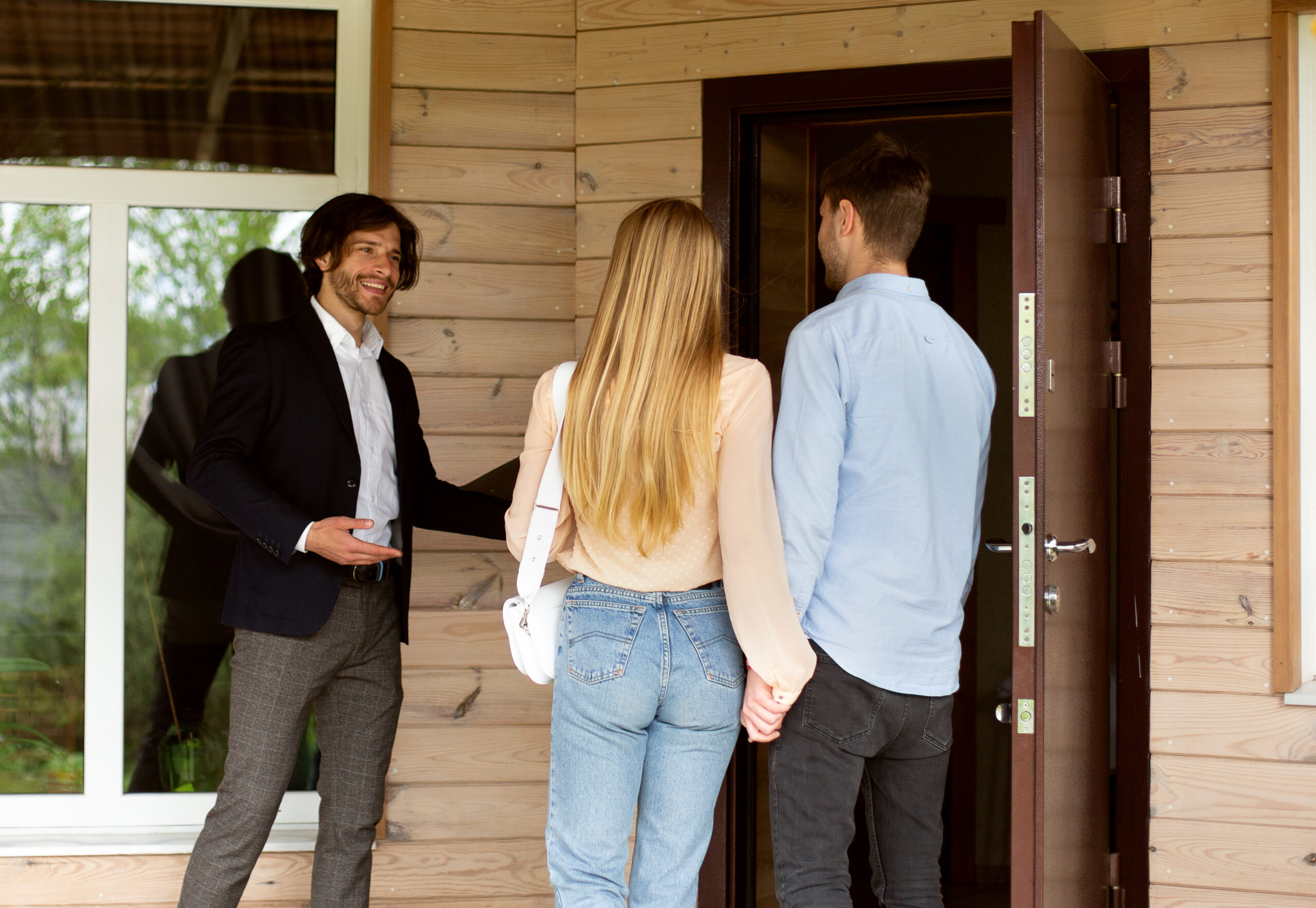 How to Manage a Property Successfully: 10 Key
Tips
1. Maintain Neatness and Functionality
Before tenants move into your rental property, ensure that every room is clean and fully functional. Essential systems such as plumbing, electrical, and HVAC should operate efficiently and safely. A well-maintained property not only attracts quality tenants but also reduces the likelihood of maintenance issues down the road.
2. Prioritize Safety
Creating a safe living environment for tenants is a landlord's paramount responsibility. Implement all necessary safety protocols, including functional smoke and carbon monoxide detectors, fire hydrants, and emergency exits. By ensuring tenant safety, you build trust and reputation within the rental market.
3. Enhance Curb Appeal
First impressions matter. Prospective tenants often form opinions about a property within the first seven seconds of seeing it. Maintain a well-groomed yard, fresh paint, and clear walkways to make a positive impact. A property with strong curb appeal is more likely to attract quality tenants.
4. Effective Marketing Strategies
A key part of property management is getting the right tenants into your units. To do that, you need to market effectively! List your property on websites like Zillow, Realtor.com, Trulia, and Apartments.com. Consider using a property managing website like Turbotenant. They will list your properties across 20 different marketing platforms for free. Other best practices include posting "for rent" signs in the window and to start marketing your property at least 30 days in advance of when you need them in the unit.
Related: The Pros and Cons of Self Property Management
5. Secure and Return Security Deposits
Security deposits serve as a safeguard against potential damage to your property. Here's how to manage them effectively:
 a. Clear Terms: Clearly outline the amount of the security deposit and the conditions under which deductions can be made in your lease agreement. Make sure your tenants understand these terms before moving in.
 b. Inspection Checklist: Require tenants to complete a detailed property inspection checklist within the first few days of their lease. This document should note the condition of each room and key components. Both you and the tenant should sign it, acknowledging the property's condition.
 c. Adhere to Legal Requirements: Different states have specific laws regarding security deposits. Ensure you're in compliance with these laws, including how much you can charge, where the deposit should be held, and whether you need to provide interest. 
For example, in some states like Connecticut, you must keep the security deposit in an escrow account and give the interest to the tenant as well. On the other hand, in states like Colorado, there are currently no laws on how much you can charge for a security deposit or where you keep it in the meantime.
 d. Transparency: If deductions are made from the security deposit after the tenant's lease ends, provide a detailed breakdown of the charges. Transparency fosters trust and minimizes disputes. To download your Ultimate Investment Property Checklist, complete with an inspection checklist you can use for security deposits, fill out the form below.
6. Have a thorough tenant vetting process 
Choosing reliable tenants is crucial for a smooth and stress-free rental experience. Here are some key components to include in your tenant screening process:
Conduct background and credit checks 

Collect pay stubs to ensure they have enough money to pay your rent (they shouldn't spend more than 40% of their income on housing.) 

Get references from past landlords

If possible, drive past their previous residence 

Call them to do a brief interview before writing a lease. Understand why they're leaving their current unit and get a feel for their personality.
Zillow.com and Turbotenant.com can help you attract and vet tenants for free. They will send applicants a background and credit check, as well as ask them preliminary questions. These platforms also have state-specific leases for a great price, which brings us to the next point:
7. Create a strong lease
Another key for how to manage a property successfully is creating a good lease. Your lease needs to adhere to federal, state, and local laws. Make sure your tenants understand each part of the lease so that they're not in the dark. Point out specific line items so the tenants know their responsibilities. 
8. Process for collecting rents
In this process, make sure that you determine the fair market rent for your property. Too many investors are charging too much or too little for their properties. You can compare similar rental units on websites like Zillow or Trulia, and you can search for the rental value outright at Rentometer.com. Raise rents as appropriate at the end of the lease term, but give discounts for good tenants– a good tenant is worth their weight in gold!
9. Swift Repairs and Maintenance
Properties, just like any other asset, require consistent upkeep. Having a reliable network of skilled professionals is crucial to address maintenance and repair issues promptly. Here's how to ensure your property remains in top condition:
Build a Trusted Network: Establish relationships with local plumbers, electricians, HVAC technicians, and handymen. Having a roster of reliable professionals on-call ensures that you can quickly address any maintenance emergencies that arise.
Regular Inspections: Conduct regular inspections of your property to identify and address potential issues before they escalate. Routine inspections help catch small problems before they turn into larger, more expensive repairs. We recommend checking inside of the property once a quarter. 

Prompt Response: When tenants report maintenance issues, respond swiftly. Timely action not only demonstrates your commitment to their comfort but also prevents problems from worsening.

 Preventive Maintenance: Implement a preventive maintenance schedule. Regularly servicing HVAC systems, plumbing, and other critical components can extend their lifespan and reduce the likelihood of major breakdowns.
10. System for quick property turnover 
The quicker you can turn the property from one tenant to another, the more money you will be able to make on your rental. You can minimize vacancies by implementing a system for property turnover. Remember, start marketing your property at least 30 days before you need a tenant. Schedule cleaning and repairs so that your property is ready to go as soon as your new tenant is ready to move into the unit.
Effective property management will help you navigate the challenges and reap the rewards of owning and managing rental properties. By implementing these tips into your property management strategy, you will mitigate the risks of real estate investing and maximize the rewards (and enjoyment!) If you haven't yet, download your Ultimate Investment Property Checklist by filling out the form below. It is complete with an inspection checklist you can use before tenants move into your property.