Investing in real estate can be intimidating if you've never done it before. For that very reason, one of the biggest mistakes people make is waiting to get in the game. Fear, uncertainty, or a simple lack of financing knowledge keep people on the sidelines when they could be earning passive income from real estate investing. So, this blog will eliminate the confusion by showing you just how much money you need to invest in real estate.
How much money you need to invest in real estate depends on the strategy you choose. For example, there are ways to invest in real estate without owning a property, such as wholesaling and investing in real estate investment trusts (REITs). Then, there's the fix and flip option, where investors purchase a property, fix it up, and sell it for a profit. 
For the sake of this blog, we'll focus on buy-and-hold properties. This strategy involves:
Buying a property for less than it's worth

Renting it out to a tenant for a rate that covers your mortgage, insurance, taxes, management fees, and still leaves you with a positive cash flow.
There are three primary cost categories to keep in mind when considering how much money you need to invest in real estate. They are:
1. The Purchase Price
2. The Down Payment
3. Reserves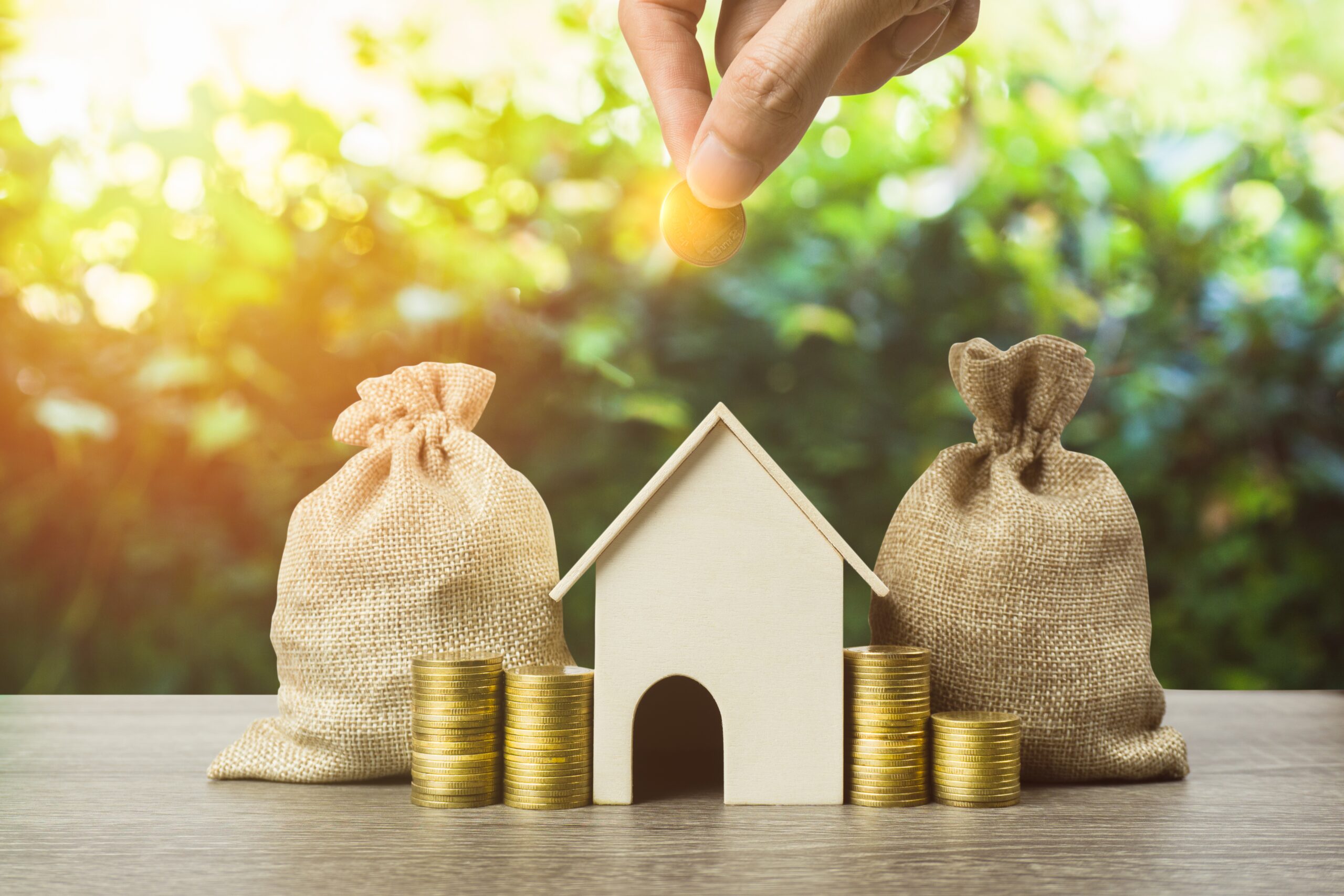 The Purchase Price
The most important thing for you to know about real estate is that you make money when you buy, not when you sell. Your goal is to buy a property for the best possible price so that when you sell it, you can make a higher profit margin and benefit from any equity gained. 
To get a great purchase price, it helps to look in markets where property prices are less than 3-4x the median income and supply is more than six months. This ensures two things:
• The general population can afford to rent out your property
• Supply outweighs demand, which gives you negotiating power
I always try to purchase real estate at eighty cents on the dollar. That's 80% of the property's real value, even after the repairs. At that point, you have 20% equity in the property right off the bat. If you want to refinance later, you can. 
Your purchase price will guide you as you determine how much money you need at the closing table and for every monthly payment (which your tenants' rents will pay.) 
Don't get emotionally attached to an investment property. It doesn't need to have all the things your personal home would. Of course, you want to provide a nice place for people to live. However, as an investor, you need to prioritize cash flow and getting a return on your investment. Buying two smaller properties is often better than buying one luxury property that tenants can't afford.
The Down Payment
How much money you need to invest in real estate heavily depends on your down payment. There are creative ways to raise a down payment and different strategies for how much you put down on a property. 
Typically, you need at least 10 percent of the purchase price for an investment property down payment using a conventional mortgage. If you want to avoid private mortgage insurance, 20 percent down is needed. If you have the ability, buying homes free and clear with cash can be smart in high-interest-rate environments. 
When considering your down payment, it's essential to understand the power of leverage. Essentially, leverage is using borrowed money to purchase an asset with the expectation that the profits will exceed the interest payable.
Here's what leverage can look like. Let's say you've saved 20,000 for a down payment. You can use those funds to put 20% down on a $100,000 house, or you could use those funds to put 10% down on two $100,000 properties. If each of those properties cash flows $300, you're making double the amount of monthly passive income as your tenants pay off the investment.
To learn more about how to make a profitable real estate investment, scroll down to the bottom of the blog and download The Ultimate Real Estate Investing Checklist.
Don't forget– you'll also need to save 1-3% of the home's purchase price for closing costs in addition to your down payment.
Emergency Reserves
You cannot forget emergency reserves when considering how much money you need to invest in real estate. Vacancies, evictions, and emergency repairs happen. If you don't have money saved for unexpected expenses, you can find yourself in a troubling situation quickly. 
For each investment property, you need to have at least three months of expenses saved. Those include:
Mortgage payment

Insurance and taxes

HOA or management fees 
So, if your monthly expenses on an investment property would be $2,000, you need to have $6,000 saved in addition to your down payment and closing costs. This will mitigate your risk substantially and give you wiggle room when searching for a great tenant. 
We hope this blog helped you understand how much money you need to invest in real estate. To learn more about real estate financing, as well as everything you need to know about investing in real estate, download The Ultimate Real Estate Investing Checklist by filling out the form below: