When going through a crisis, many things you normally pay attention to go unnoticed. During this time, I don't want that to happen to your leadership skills. In today's blog, I'm going to share some leadership principles I want to make sure you're keeping up in your business. First, I want to give you all an example from our greatest leader, Jesus Christ. Mark 10:42-45 says, "Jesus called them together and said, 'You know that those who are regarded as rulers of the Gentiles lord it over them, and their high officials exercise authority over them. Not so with you. Instead, whoever wants to become great among you must be your servant, and whoever wants to be first must be slave of all. For even the Son of Man did not come to be served, but to serve, and to give his life as a ransom for many.'"
Biblical Leadership Principles
Lead by Example
I remember being a kid and my father saying, "now Billy, do as I say and not as I do." In business, and frankly in family as well, you need to be leading by example. The behavior you exemplify to your employees is exactly what they will mirror back to you. If you want your office to be organized, why are you always fumbling for the right papers through the mess of your desk? Listen, I believe in delegation. If you need your assistant to help keep you organized, by all means, use them as a resource! If you start to see unhealthy behaviors in your office, I want you to first take a look at yourself. Examine how you're presenting yourself to your team.
Admit Your Mistakes
One of the most important values we have at WealthBuilders is that we always admit to our mistakes. Everyone makes mistakes. But they're only made worse when you try to cover them up or pretend like they never happened. As a leader, it's important that you're always honest about your mistakes as well. This will create an environment of safety and honesty that every business owner needs.
Develop Future Leaders
I speak with a lot of business owners who don't want to raise up leaders from beneath them. Why? They don't want anyone to take their job! Nothing could be further from the truth. Your business will only thrive with more leaders who are developed and assisting in other areas. I have this chart I use in my Organizational Mastery Manual when I go in-depth about identifying and developing leaders.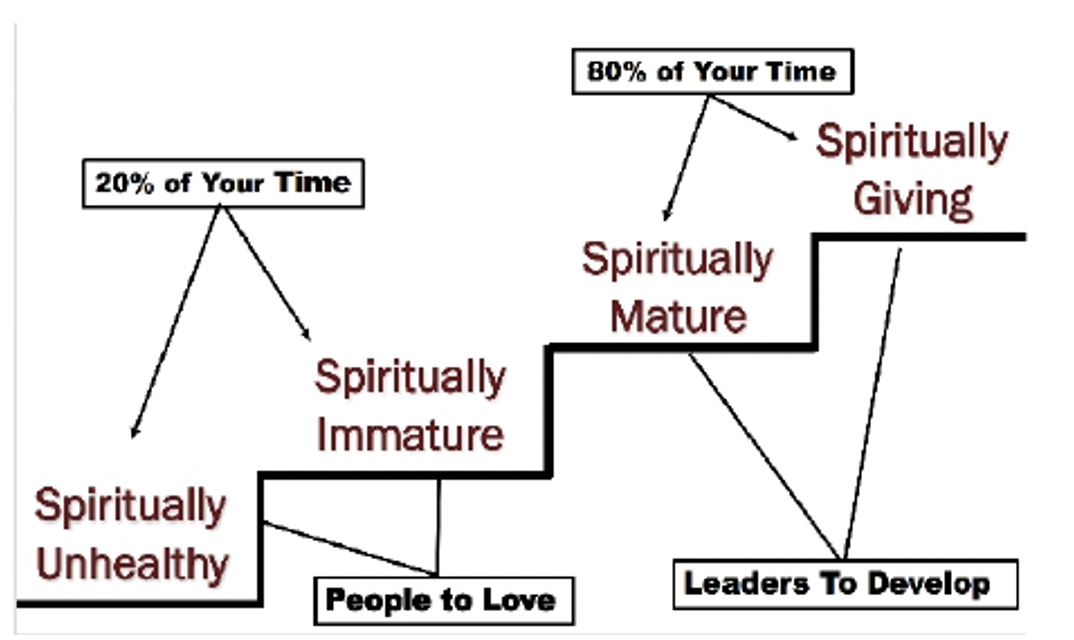 You don't put the bottom two stair-steppers on your team. You put them in some kind of discipleship or recovery program, then move them up. The reason there are stair steps is that people can move, grow, and mature in the things of God. I say it this way, "Don't take your ducks to eagle school.". If you take your ducks to eagle school all they're going to do is quack. And all you're going to have is a bunch of quacking. You still have to love them. But you have to be strategic and intentional how you help and where you place them.
---
If you liked this blog, I want to remind you that you can save $50 on the conference your business needs by clicking here and entering the coupon code "BIZ50" at checkout! Let me know in the comments below how you're implementing these important leadership principles in your business!