2022 ​Q2 Economic Update: Inflation, Interest Rates, & Investment Strategies
Most western countries and many other developing countries are experiencing unprecedented inflation rates. As of June 14th, 2022, the United State inflation rate is 8.6%. This Q2 economic update will discuss contributing factors, as well as what to expect in the next 6 to 18 months. We also discuss wise strategies for investing your money in this economic environment.
This blog post corresponds to the following episode of The WealthBuilders Podcast: Q2 Economic Update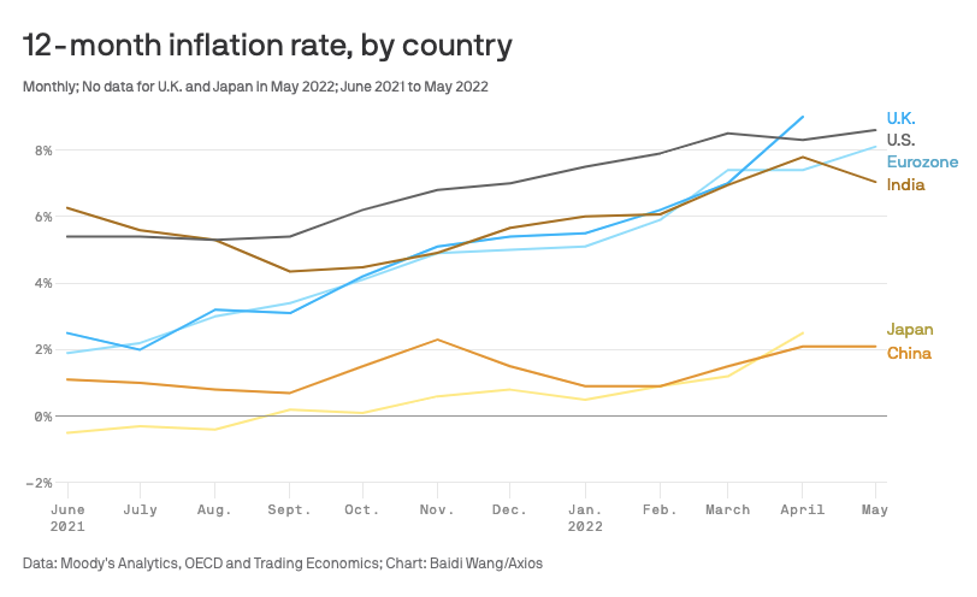 https://www.axios.com/2022/06/13/inflation-rates-around-world-us-china-eu-japan
Why Is Inflation So High?
 We have been in a low interest rate environment for the last 5-10 years. In some parts of Europe, interest rates have been negative—that means they pay you to borrow money! The Federal Funds Rate (the target interest rate set by the Federal Open Market Committee at which the fed suggests commercial banks borrow and lend their excess reserves to each other) is at .83 percent with projected plans to raise it as much as .75 more. As you can see in the chart below, the 30-Year Fixed Rate Mortgage Average in the United States has responded accordingly. Comparatively, though, interest rates are still low.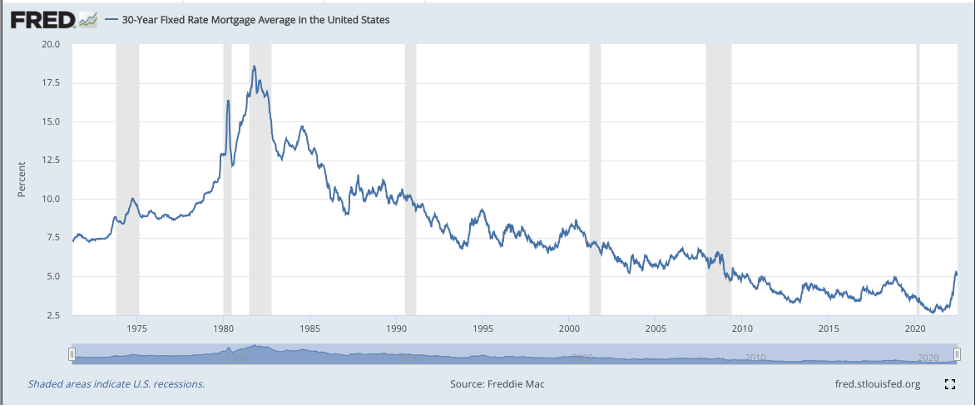 So, there's a lot of cheap money because it costs less to borrow. Anytime cheap money chases assets, the prices of those assets rise. (An asset is anything from gold and silver to real estate.) It's basic supply and demand.
 In addition to low interest rates, we've also experienced a pandemic that flooded a surplus of dollars into the money supply via stimulus checks. The money supply is the amount of currency that comes into the economy.
When you combine low interest rates with an influx in the money supply, you have too much money chasing too few assets. So, prices rise even more. For instance, the price of real estate has skyrocketed in almost every country. We're in a bubble when it comes to real estate prices. The housing supply has diminished because builders haven't kept up with demand.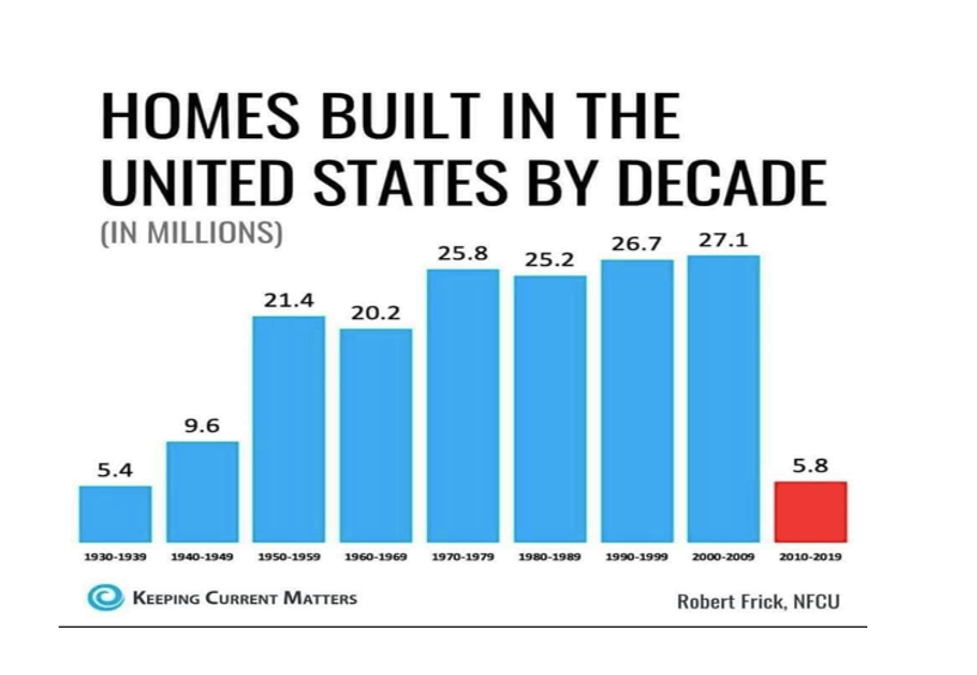 What Now?
 As previously mentioned, interest rates are beginning to rise. That is going to make money more expensive. When money becomes more expensive to borrow, the supply begins to diminish. So, asset prices will begin to cool off.
Even though interest rates are going up and the money supply is diminishing, you should be looking to purchase hard assets in the next 6 to 18 months. Hard assets include, but aren't limited to, precious metals, real estate, oil, agricultural products, etc. Essentially, a hard asset is anything that has intrinsic value.
Related: 8 Wise Ways to Invest in Inflationary Times
I believe that we are going to be in a recession in the next 12-18 months, and part of that means that the stock market will go down. My recommendation would be to begin to consider a defensive position with hard assets. If you don't know what to do, it's a better time to go to cash or short-term investments.
In addition, it's a good time to consider investing in biblically responsible companies. This doesn't necessarily mean that they are overtly Christian; rather, it means that they don't invest in matters that are antithetical to a Christian worldview. That leads us to Pro-values investing, which is investing in companies that support causes that you stand for.
Read Next: Will There Be a 2023 Recession?
I hope this Q2 Economic Update has added value to you. If you have any questions or comments, please include them in the comment box below!
WealthBuilders is not a registered investment advisor. Neither WealthBuilders nor any of its representatives are authorized to provide investment advice on behalf of Authentic Counsel, LLC or to act for or bind on their behalf. Neither Billy Epperhart, WealthBuilders, nor its affiliates are engaged in providing investment advice. WealthBuilders does not receive, control, access or monitor client funds, accounts, or portfolios. WealthBuilders does not warrant any services of Authentic Wealth and makes no claim or promise of any result or success of retaining Authentic Wealth. Your use of Authentic Wealth is at your sole discretion and risk. WealthBuilders and its affiliates are not responsible for the accuracy or reliability of any information contained on third-party websites.
Investment advisory services offered through Authentic Wealth, a registered investment adviser registered in the States of Texas, Colorado and California. Brokerage services provided to clients of Authentic Wealth are offered by Charles Schwab and TD Ameritrade Inc., Member FINRA/SIPC/NFA
Past performance no guarantee of future results. Please consider your personal risk tolerance and objectives before investing.