When it comes to investing in real estate, getting started is often the hardest part. This is not because getting started is difficult. Rather, it is because taking the plunge into real estate investing requires the courage to venture into the unknown.
Here's the other part of the puzzle: you don't know what you don't know. You will need expert guidance on how to get started with real estate. So, this blog will detail four steps for beginner investors to help you start your investing journey with confidence. They are:
1. Find & Analyze The Right Markets
2. Build Your Team
3. Protect Your Investment
4. Scale Your Portfolio
1. Find & Analyze the Right Markets
Knowing how to get started with real estate begins with understanding the components of a good investment market. Successful investors know that the question "is it a good time to buy real estate?" is contextual. The answer depends on the particular dynamics of each market on a hyper-local level. Think neighborhoods, not cities.
Here are three criteria to look for in a profitable real estate market:
Property values in the area should not exceed 3 times the median household income.
Finding the median household income of a city or town is as simple as a quick Google search! This real estate formula helps to ensure that people in that rental market can afford your property with their current standard of living.
Examine rents in the neighborhood. Ensure you can get 1-1.5% of the purchase price in rent 
For example, on a $150,000 home you would need to be able to charge $1,500 per month in rent. In tighter markets, you can go by the following guideline instead: cash flow at least $300 a month in rent after you pay your mortgage, insurance, taxes, and management fees. 
Make at least a 10-20% cash-on-cash return annually

For example, if you put a $30,000 down payment on a property, you would want $3,000-$6,000 net return annually (or $250-$500 a month.)
So, before you get started as a real estate investor, determine where you want to invest. Then, study the market with websites like Realtor.com and Zillow.
Enter one of your preferred rental locations into the website's browser. It will show you every property for sale in the area. Check the box that says, 'Hide Pending Properties.' This gives you an idea of the true inventory of a market, and you can begin to assess how quickly properties are selling. From there, you can find information such as the price per square foot and the average prices for homes.
After an initial review, I like to compare the current market to homes that have recently sold in that area. This is important because you want your properties to appraise (increase in value!)
2. Build Your Team
After you determine your target investment market, it's time to build your team. Real estate investing is not a solo venture. You need a team of professionals to help you with different parts of the process. The bigger team you have, the bigger your portfolio and profits. Plus, as more people join your team, your passive income from real estate will become just that— passive.
To buy your first property, there are two people you must have on your team from the beginning: a realtor and a mortgage lender. It's helpful to hire a realtor and lender who invests in real estate themselves. Because they know how to think like an investor, they'll understand your needs better and be able to help you reach your goals more quickly. 
Once you receive your pre-approval letter from your lender or secure other financing, contact your real estate agent and start shopping for the right investment property.
After you close, we recommend managing your first few properties yourself. However, if you are investing in out-of-state real estate, that may not be an option. In that situation, a good property manager is a third person you need to hire immediately. 
Once you acquire your rental property, you will need:
an

insurance agent

to help you insure the property effectively

an

accountant

to ensure your financials are set up properly

An

attorney

to help you set up your legal structure
In addition, you will benefit from knowing a quality contractor that you can reach out to if maintenance issues arise. As you scale your portfolio, it will be helpful to have a local banker in your corner. Having a good relationship with a local bank affords you access to financing opportunities that the big franchises don't offer.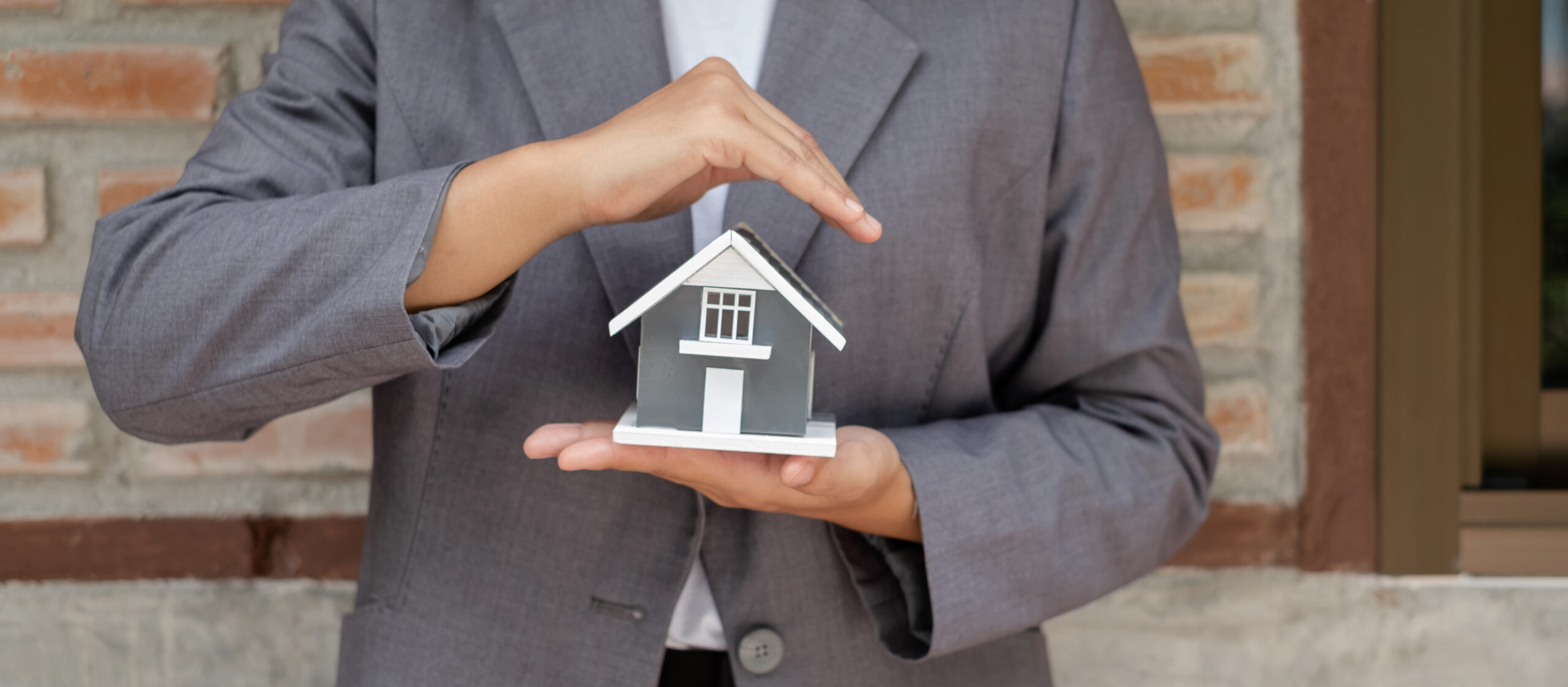 3. Protect Your Investment 
As you dive deeper into real estate investing, safeguarding your investments becomes paramount. Establishing the appropriate legal structures can shield your assets, mitigate risks, and optimize tax advantages. Here are some essential steps to protect your investment:
Consult an Attorney: Engage an experienced real estate attorney who can guide you through the legal intricacies of property ownership. They can help you determine the best legal structure for your investments, whether it's a Limited Liability Company (LLC), partnership, or another form of entity. 

Set Up an LLC: In most cases, your attorney will advise you to set up an LLC. This structure offers personal liability protection, meaning your personal assets are separated from your investment assets. In case of legal disputes or unforeseen liabilities, your exposure is limited to the assets held within the LLC. We recommend having an individual LLC for each property. That way, if you get sued, only one property will be affected.

Comply with Regulations: Real estate investments are subject to various local, state, and federal regulations. These regulations cover areas such as tenant rights, property standards, and zoning. Staying informed and compliant with these regulations is crucial to avoiding legal complications. Your attorney will help you stay up to date!
4. Rinse and Repeat: Scaling Your Portfolio
Once you've successfully navigated your first real estate investment, it's time to capitalize on your experience and repeat the process to scale your portfolio. The first investment property is one of the hardest. After that, you have more know-how and capital to keep the ball rolling. This is how you expand your wealth-building potential! 
Here's how to approach scaling:
Evaluate and Analyze: Continuously assess the performance of your existing properties. Identify what's working well and areas that could be improved. This evaluation will inform your future investment decisions and strategies.

Leverage Your Team: Remember that team from point #2? Your established network of professionals becomes even more critical as you scale. Lean on your realtor, lender, property manager, and other team members to streamline the process and tackle the challenges that come with growth. At this point, a real estate coaching program or real estate courses could be beneficial to you.

Secure Financing: As you expand your portfolio, securing financing may become more complex. (Again, this is why it's great to be a part of a coaching program like The WealthBuilders Real Estate Coaching Program.) You can only have ten conventional mortgages at a time, but in reality, it starts to get dicey after four. Before you reach that cap, build strong relationships with local banks and consider exploring creative financing options that suit your evolving needs.

Do you want more thorough support on how to get started with real estate? If so, The WealthBuilders Real Estate 101 Masterclass could be right for you. This comprehensive learning experience includes 10 courses, 53 lessons, and over eight hours of content to help you succeed as a real estate investor. 
In addition, you will be invited to monthly live Zoom lessons where you can ask your real estate questions to our WealthBuilders Coaches. For a limited time, you will receive admission to The WealthBuilders Real Estate Workshop when you purchase The Masterclass.
 To learn more about how you can join The Real Estate Investing 101 Masterclass, click here.