It's been awesome to get to know Rob Statham through Wealthbuilders events. Rob has a huge heart, and a genuine love for serving others. It's an honor to have him share this story with you! Thanks, Rob, for your friendship and for sharing this blog post today!
It's June 2015 and there I was in Woodland Park Colorado attending the Charis Business Summit.  The speakers were Paul Milligan, Dr. Dean Radtke, and Billy Epperhart.  Paul's reputation was building 100 million dollar businesses from the ground up, Billy was a real estate guru, and Dean was all about leadership.  I had started our company in 2006 and we made a good living, but nothing you'd read about in Business News.  I had a couple rental properties but no real attraction to real estate; they were just to hold on to as an inheritance for our kids.  I had heard Dr. Dean Radtke speak one time and remembered the wealth of wisdom he shared on leadership.
I was there to hear Dr. Radtke.  I heard from God.
I remember this story like it was yesterday.  We had to pick our breakout sessions. Naturally my first pick was Dr. Radtke.  My second I decided would be Billy Epperhart's session since we had a couple rentals.  I sit down right near the front and Billy starts his session.  The first thing I remember him saying was…
It's either God or Money, make up your mind.
I sat up!  God just got my attention.
My whole life, or I should say my entire born again life of over 25 years, I have never been motivated by greed.  My motivation for money was to take care of family and be able to take them to Disneyland.  You know, just be comfortable and happy.  I wanted to take care of my kids but I was not going to spend my whole life trying to build bigger barns, if you know what I mean.  I worked in the Oil and Gas industry and was constantly exposed to bad decisions (my opinion) people made for money.  I hated how people would do anything when a dollar was involved.  So I sat straight up at the start of Billy's breakout on Real Estate.  Truth reverberated in my soul.  I knew the verse before he had it up on his presentation.
---
Matthew 6:24.  Jesus said, "No one can serve two masters. Either you will hate the one and love the other, or you will be devoted to the one and despise the other. You cannot serve both God and money."
---
I was all ears.  My mind is spinning.  Who is this guy?  I thought this was some multi-millionaire Real Estate investor like the "Rich Dad" guy.  You know, full of insight and wisdom for Real Estate but certainly not melded to the gospel.  I keep thinking "Who is this guy?  Listen to him Rob! Listen to him!"
I listened to Billy and I heard from God.
Billy starts talking about making sense of making money to make a difference – the Wealthbuilder's motto.  He walks through scripture after scripture revealing the Lord's plan for wealth.  Deuteronomy 8:18, "And you shall remember the Lord your God, for it is He who gives you power to get wealth, that He may establish His covenant which He swore to your fathers, as it is this day.
I began connecting the dots between my job, my life, and my God calling me to bring His Kingdom to earth.  To do business for His glory and not man's greed.  I sat there in awe and I sat there fighting tears.  What in the world had I been doing?  God gave me a business and real estate and all I could think about was myself and my family.  There's nothing wrong that, but there is something wrong with stopping there.  God was calling me to build wealth to establish His covenant, His Kingdom here on earth.  I heard Him.
Then Billy starts getting into the details, his numbers for Real Estate.  The rent should be 1% of the gross price, the price should be 2-4 times median income of the market, and on and on.  I sit there and run the numbers with the houses we are renting.  They match Billy's numbers!  I am in awe.  How can we stumble into not one, but two rental investments that are good deals?  I see God had given us deals when we didn't even know what a deal was.  He gives us "Billy" deals in the midst of being completely ignorant and passive.
God is so good!!
Excitement is growing in me.  I can't wait to share this with my wife.  I want every class, paper, book, opinion Billy's has to offer.  I am excited and I want more.  I get a glimpse of what I don't know.  Ouch.  I need help.  I pray "God, I need help. Help me."
Moments later Billy mentions that he is going to host a Real Estate Roundtable in October.  I immediately go into distress, "Oh NO!!!"  I am afraid I missed it.  It is only 15 people and I am at a Business Summit of 600, and to make it much worse I am hearing this on the second day of the summit!  I don't know if I should interrupt the session, jump up and run upstairs or just scream.  Someone in back asks, "How much is it?"  Billy says, "$995."  I immediately think I am going to have to talk to Lesa.  She'd freak if I go back to our little cabin and tell her I just spent a thousand bucks to attend a real estate roundtable.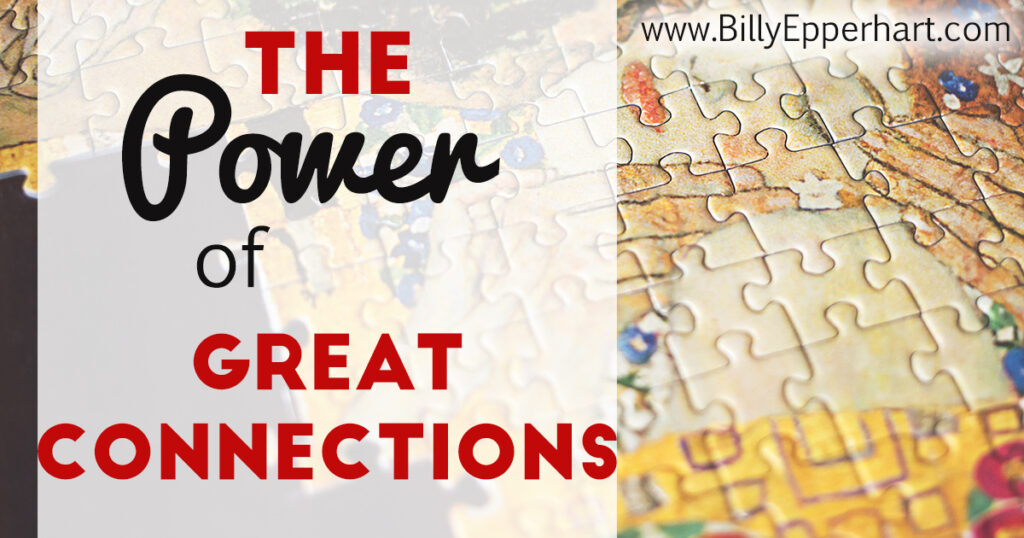 Instantly I hear the Holy Spirit say the price is just a gatekeeper.  It will keep the people interested away, but will not stop those He's calling.  Now I'm excited, second day or not.  The price may have left a few seats open for today.  I am back at the "should I run upstairs" thought.  It's close to ending so I decide to wait.  I casually put away my belongings.  I decide which door would be the best to use to beat all the other people running upstairs.  I wait on the edge of my seat with my computer bag in hand.  Billy dismisses us.
I jump out of my chair and run to the door.  Some guy beats me to it.  I'm hot on his heels.  I know he's thinking the same thing I'm thinking.  He bolts down the corridor and turns to the stairs.  I was positive then as I followed.  Right as I approach my turn for the stairs I run into Andrew Wommack – right there in front of me.  ANDREW WOMMACK!  I would LOVE to run into Andrew and tell him THANK YOU!  His ministry has been such a blessing to us.
So there I am face-to-face with Andrew Wommack.  He slows down and smiles, readying himself to meet me.  Unfortunately, I didn't have time to tell him what I just shared with you, so I gave him the 6th-grade head nod as I whizzed by him and ran upstairs still hot on the trail of that guy in front of me.  We both get to the table, out of breath – it's like 28,000 feet there :), and sign up for the roundtable!
My wife and I attend the roundtable after cramming a lifetime of reading, studying, and researching into four months.  That guy racing in front of me turned out to be a new friend.  We both laugh about how we were shot out of a cannon to sign up.
That roundtable & ministry of Billy and Becky Epperhart is one the best things that has ever happened to us. 
That was the best money I have ever invested.  The return is never ending – it's priceless.
Today, my family is all about making sense of making money to make a difference.  We now have six houses and eyes wide open looking for more.  We are blessed, excited, and proud to partner with Wealthbuilders.  We are building our real estate portfolio with a heart to redeem the land and help set people free from a spirit of poverty.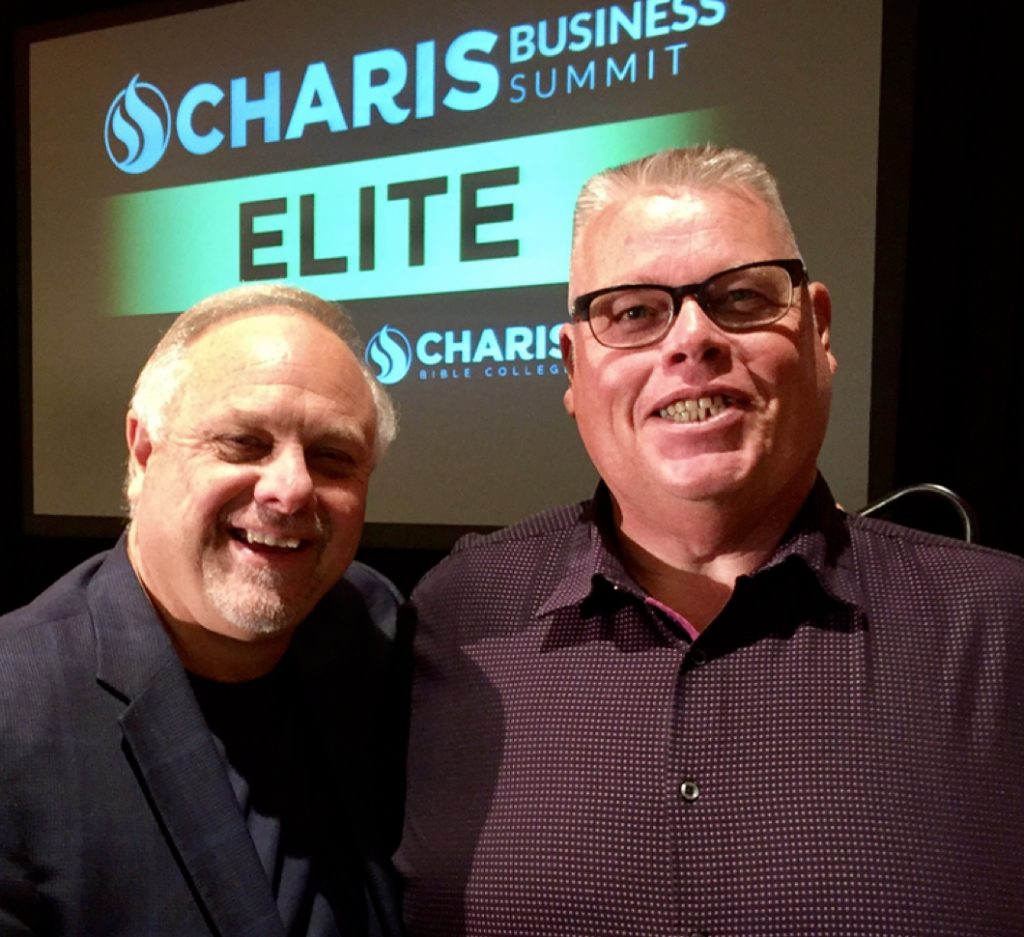 I know I am way over length for a blog.  Billy's staff asked if I would be interested in doing this and left it wide open as to a topic – wealth-building, real estate, or leadership.  I think I have covered all three, because when you share an encounter with Billy Epperhart that is what you'll get – along with a huge portion of God's grace!  Hopefully I will get an opportunity to share some of the details and ups and downs of "getting in the game" as Billy would say.
Thank you Billy!
---
Interested in attending a Wealthbuilders event? Our annual Wealthbuilders Conference is coming up February 3rd-5th in Denver, CO! We would love to see you (and your spouse!) there.
Right now we're having a Holiday Special on tickets, so right now you can get a single ticket for only $149 or couples tickets for $239! This is a GREAT get-a-away for you and your spouse to spend time intentionally planning your 2017.
We hope to see you there. Find out more & sign up HERE.